Orthodontics is about more than just teeth--it's about relationships. Finding an orthodontist and an office where you feel comfortable will make your orthodontic experience a great one.
SUNNIE
FINANCIAL MANAGER/FRONT DESK
I love working with all of our wonderful patients and watching their teeth transform. Seeing the confident smiles on our patients is one of my favorite things about working here. I love the outdoors, photography, and playing the piano. Currently I am enjoying life with my husband and two beautiful daughters.
DARRIEN
CHAIRSIDE ASSISTANT
I love interacting with all of our AMAZING patients. I love that I have the opportunity to help change someone's smile for the better. I am St. George Born and Raised. I have two dogs that are like my children. I love spending time with my husband and dogs, hiking, and doing just about anything outside.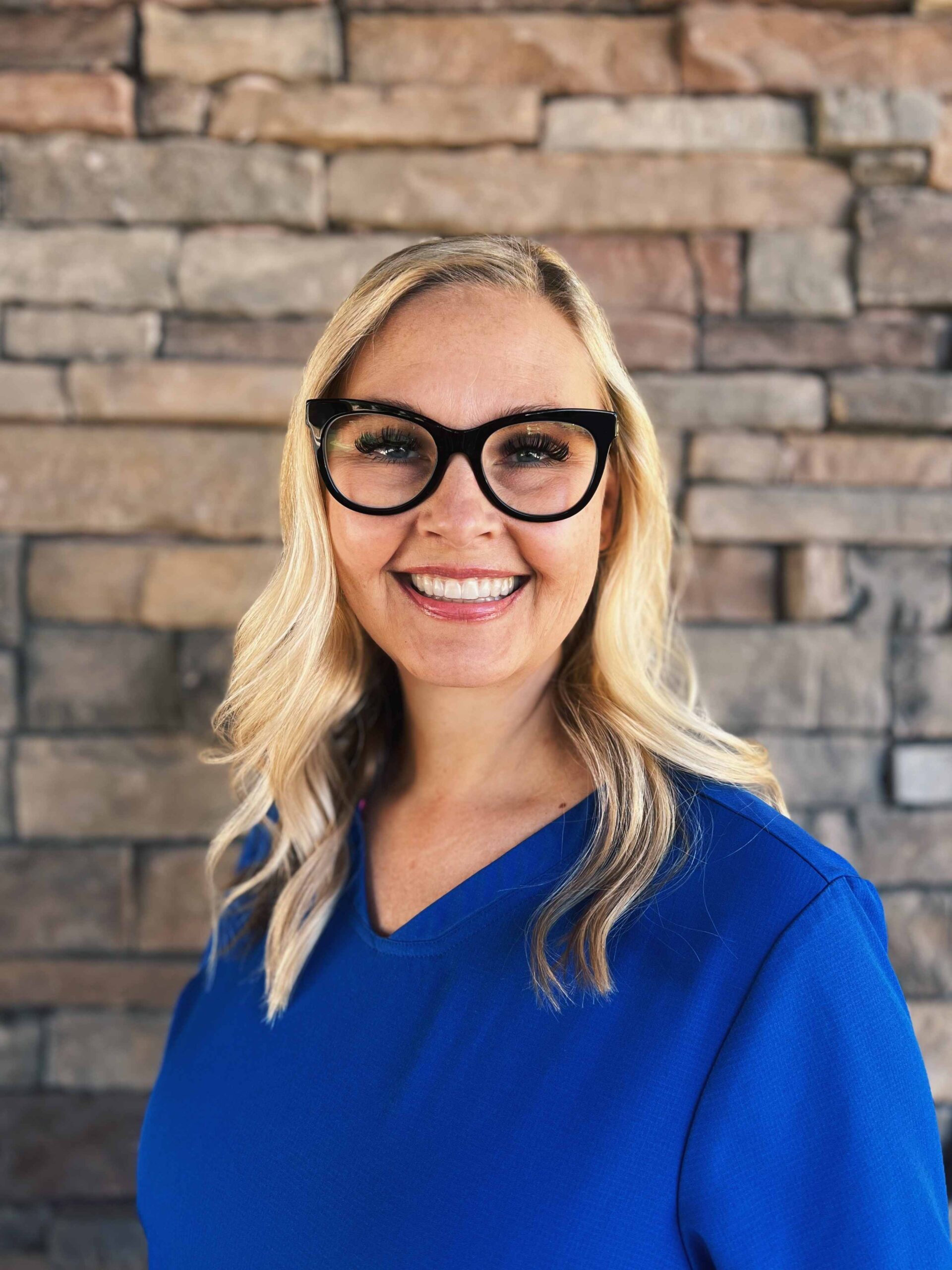 ALLIE
TREATMENT COORDINATOR
I love meeting all the new patients that come into the office; it's very exciting! In my spare time, I love the outdoors, hiking, paddle boarding, camping, and skiing. I also love to travel!
Cassandra
I love being with the patients. Watching as their teeth change and their confidence is amazing. In my free time I love to read in a comfy chair and paint
DONNA
PUBLIC RELATIONS SPECIALIST
I have been able to gain so many friendships by getting to visit other offices in the area. For me, that makes doing business a real pleasure! I also enjoy being part of the team within our office. I married young and had eight children as I traveled all over the country with my husband who worked for the National Park Service. My children have been my biggest hobby, as was the cooking required to feed them all! I also love to read, write, make wreaths, and do needlework.
I love my job here at Orthodontic Specialists. Watching patients teeth transform and seeing the confidence our patients gain is my favorite part. I also love creating relationships with each one of our patients. In my spare time, I love dinosaurs, dogs, movies, and spending time with my husband.
JAKE
FRONT DESK RECEPTIONIST
I enjoy being able to help others feel more confident about their smiles. I like learning things, speaking Spanish, and playing sports competitively. I also like acting in musicals when I'm able.
ALISON
FRONT DESK RECEPTIONIST
I love getting to know our patients and interacting with them. I enjoy seeing how their confidence changes once they're done with treatment and getting to see their reactions to seeing their new smile. I've lived in St.George for 5 years now, I grew up in Northern Utah in a small town called Roosevelt. When I'm not in the office, I enjoy spending time with my family, being outdoors, and watching movies. I like to go camping and be out on the lake.
I love getting to know new people and seeing the results after patients are done with treatment. In my spare time, I love camping with my husband and dog, Chevy.
KIRA
Front Desk Receptionist
I love how people get when they see themselves without braces for the first time and the confidence they get from their new smile. I am a native to St.George. I am married and have two goofy dogs. My favorite things to do are anything outdoors or to do with animals. I love going camping and riding side-by-side with my husband.
Mandy
Insurance Specialists
Jaylee
Front Desk Receptionist
Magenta
Clinical Assistant